Tuesday, May 3
Come out and meet our New Market Manager, Debbie Edwards and watch the movie: "Just Eat It" Documentary on Food waste at the Lyric Theater, followed by a panel discussion on food waste, including our own Kat the Farmer.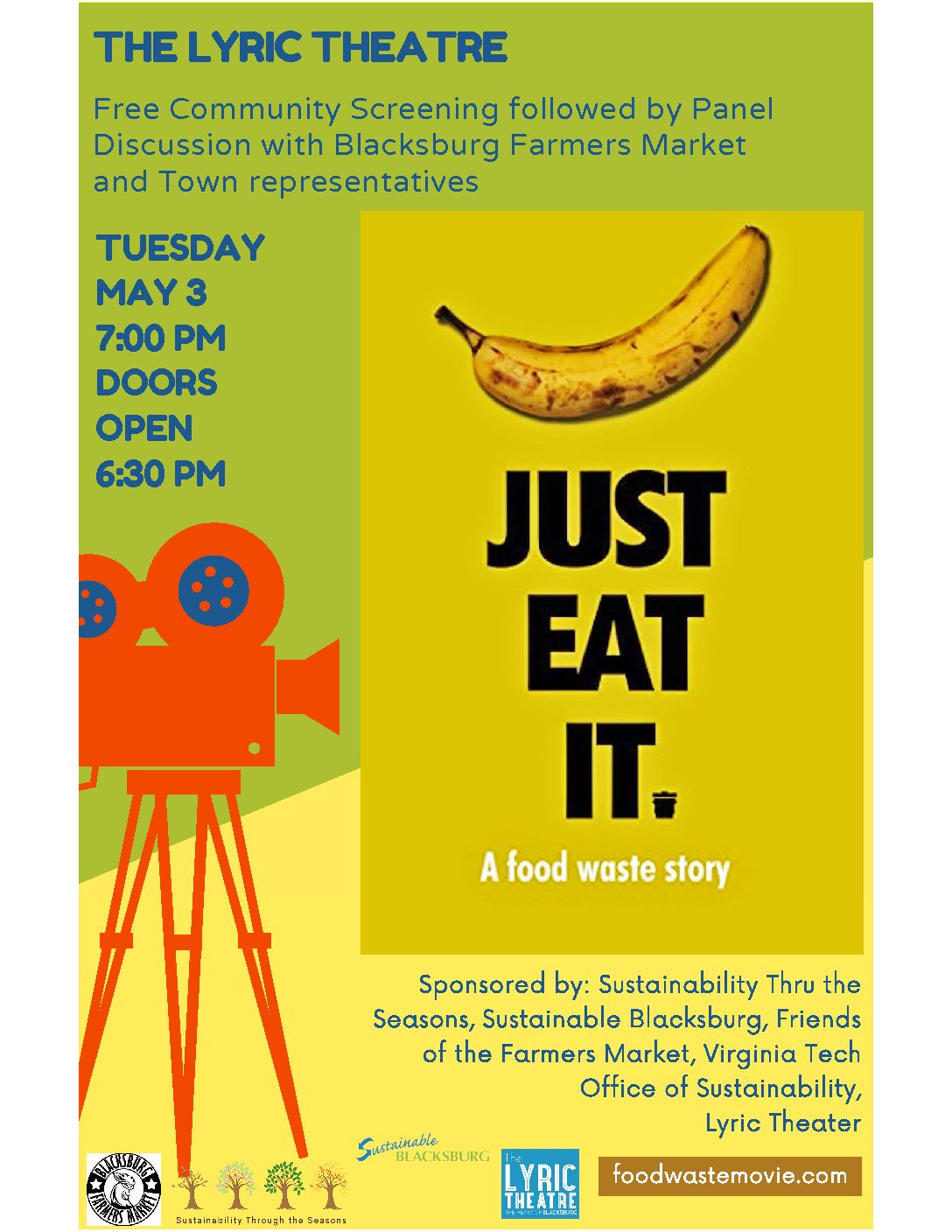 Local
The Blacksburg Farmers Market is your local, family-friendly gathering place in downtown Blacksburg. The market features growers of locally grown produce and meats, alongside artisans of baked goods, prepared foods, cheese, handmade crafts, and so much more!
The Farmer's market is the shortest distance between your kitchen and the farm. Please follow our Facebook and Instagram for current updates. If we can make your visit more enjoyable in any way, please let us know by dropping us a line at bbfarmersmarket@gmail.com.
See you at the market!
Thanks to Our Sponsors!
We appreciate your support of the Blacksburg Farmers Market.
Events at the Market
Grab a bite to eat and join us Wednesdays and Saturdays, Spring through Fall for local live entertainment in Market Square Park!
Stay tuned for 2022 events!
Photograph by Daniel Ayad.