Programs for Eating Healthy & Local
The Market appeals to every budget and every palate and diverse ethnicities. All vendors accept SNAP/EBT, and you will receive double the value of the SNAP benefits used. Cash, debit card, and SNAP/EBT can be used at the market to purchase an array of foods that reflect the heritage of the vendors, the Blacksburg community, and the region.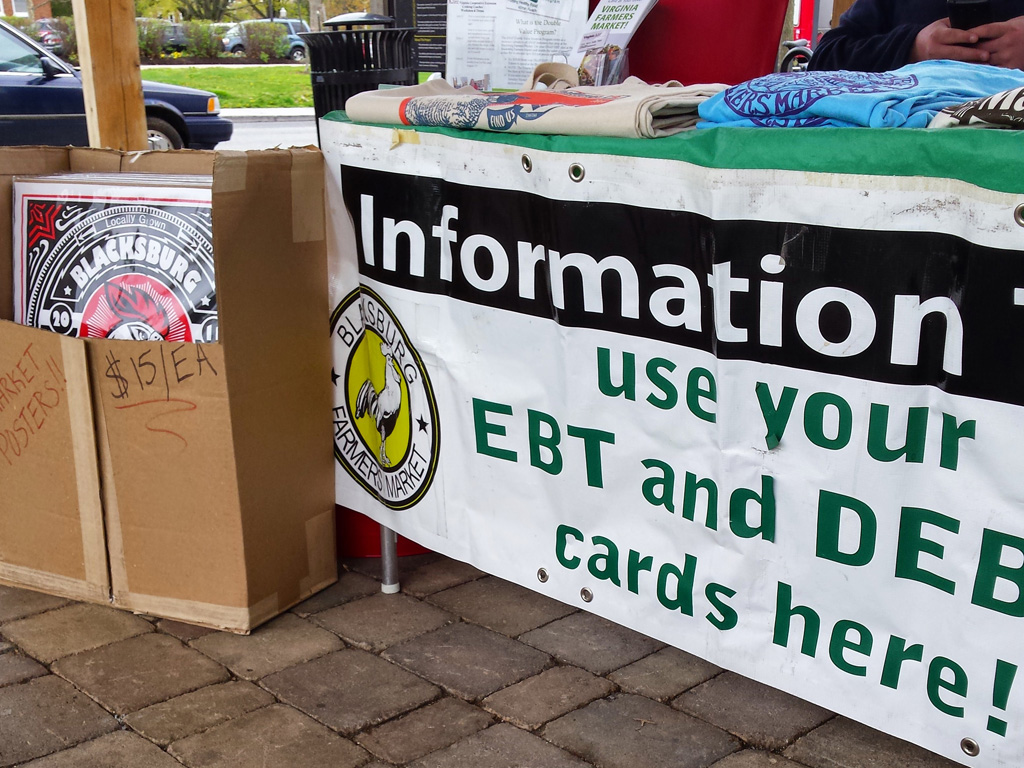 Are You New to Using EBT?
Check out this video and discover how easy it is to use  your EBT at the Farmers Market. Buy local, eat healthy!